Lesson 3: Aquaculture
In this lesson, you will learn:
Common terms and definitions related to aquaculture
The most common aquaculture seafood
Two new delicious recipes
What You Need to Know
Progress through this slideshow to learn more about aquaculture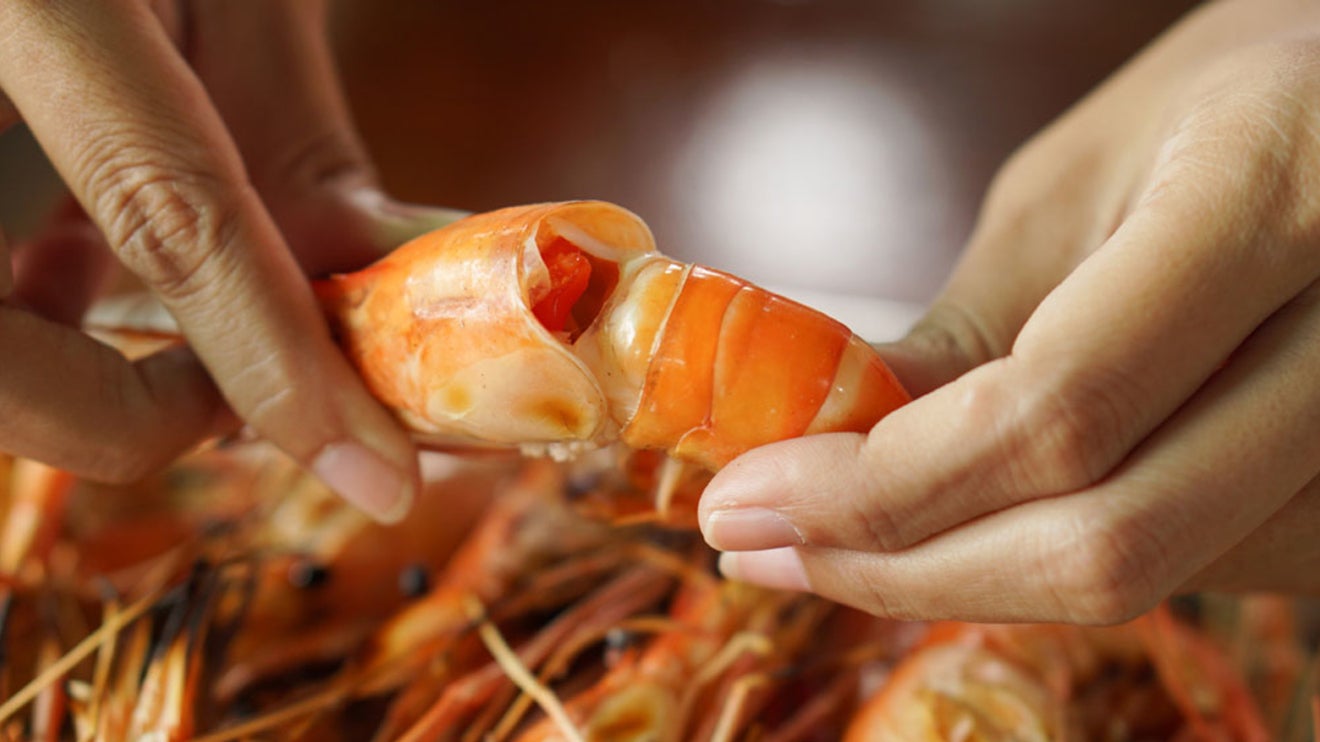 About 50% of all the seafood eaten in the United States is farmed. Let us learn a bit more about aquaculture.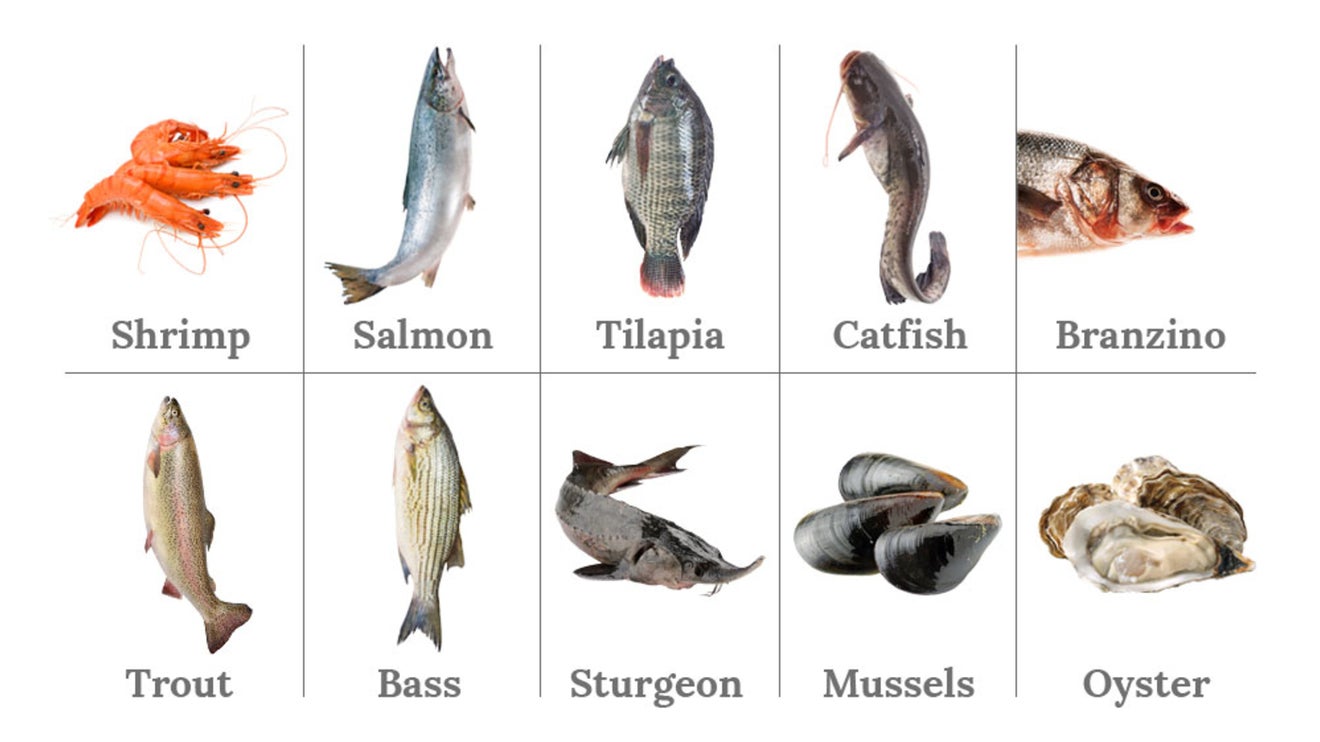 Common types of farmed seafood are shrimp, salmon, tilapia, catfish, branzino, trout, striped bass, sturgeon, mussels and oysters.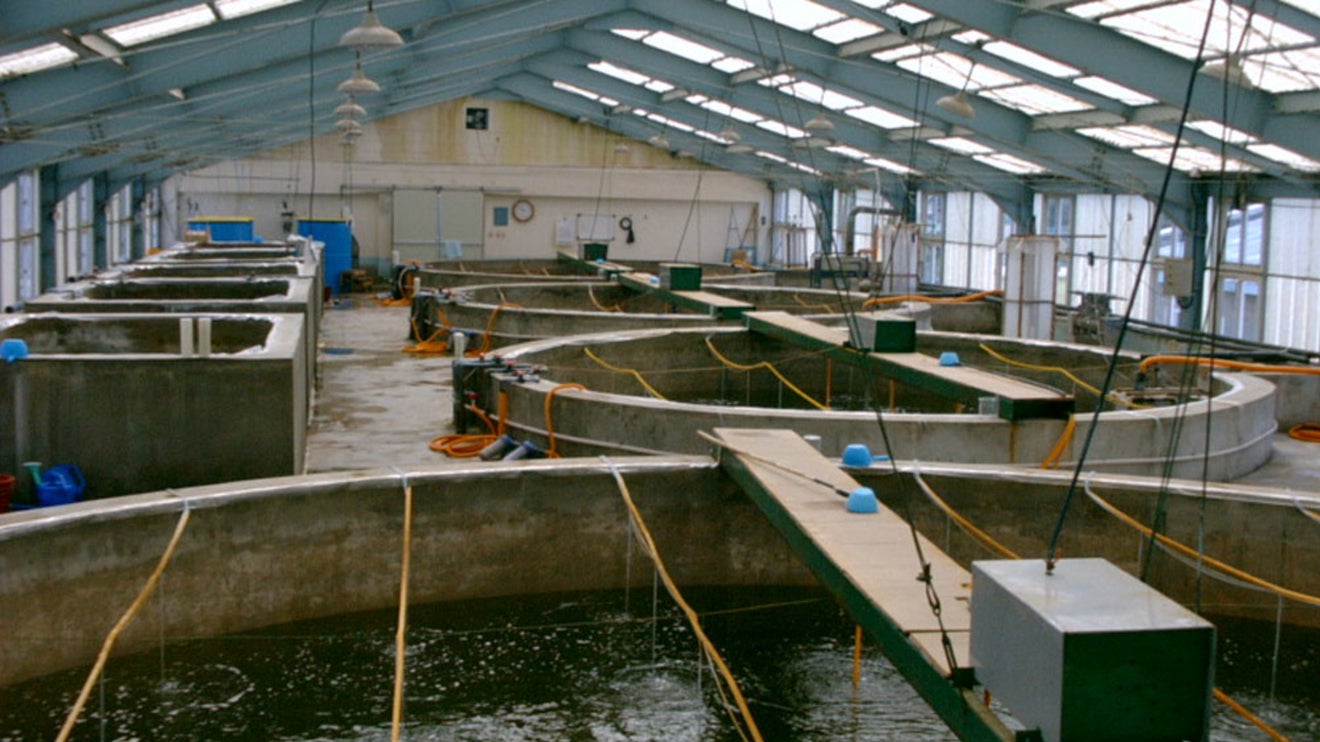 Aquaculture can be very sustainable when it is done in an environmentally friendly way, such as in indoor recirculating systems.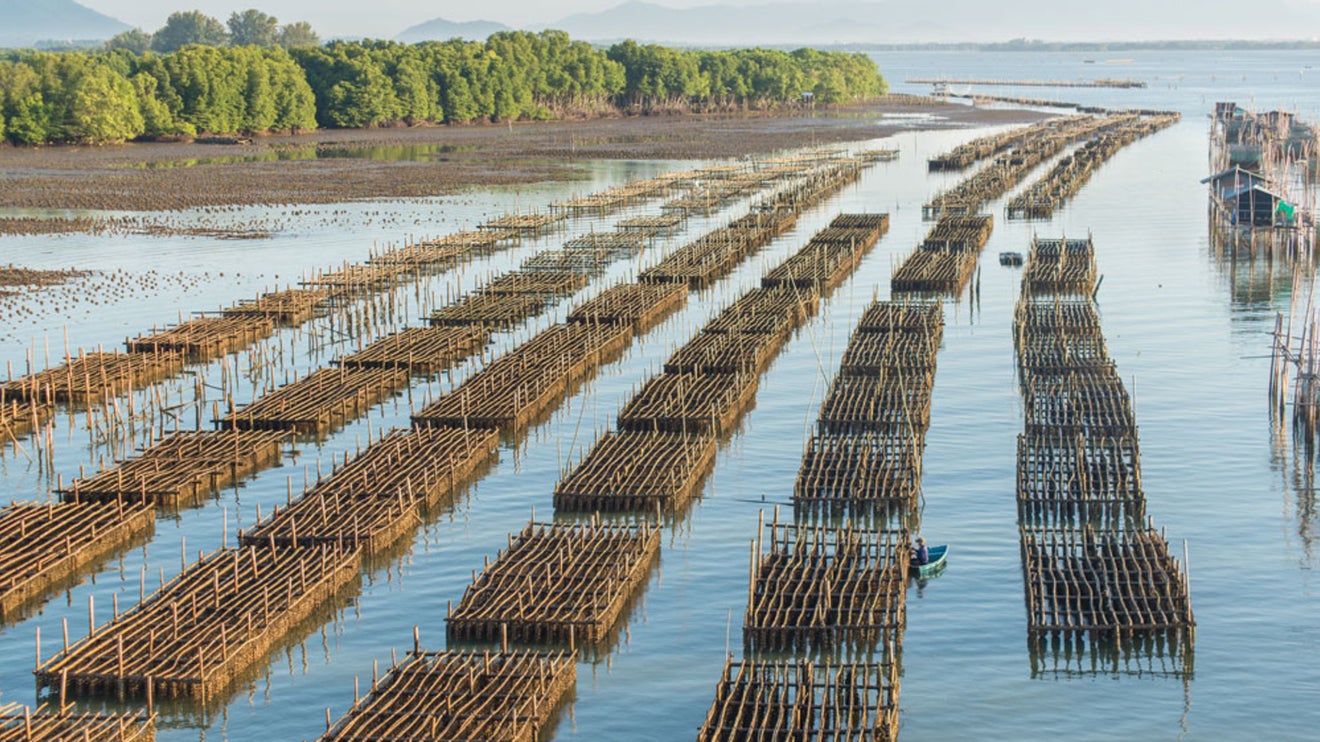 Shellfish are one of the most sustainably farmed seafood not only because they are filter feeders (they feed from excess nutrients in the water) and therefore do not require any added food source, such as fish meal, but also because by filtering the water as they eat, they are cleaning the environment around them.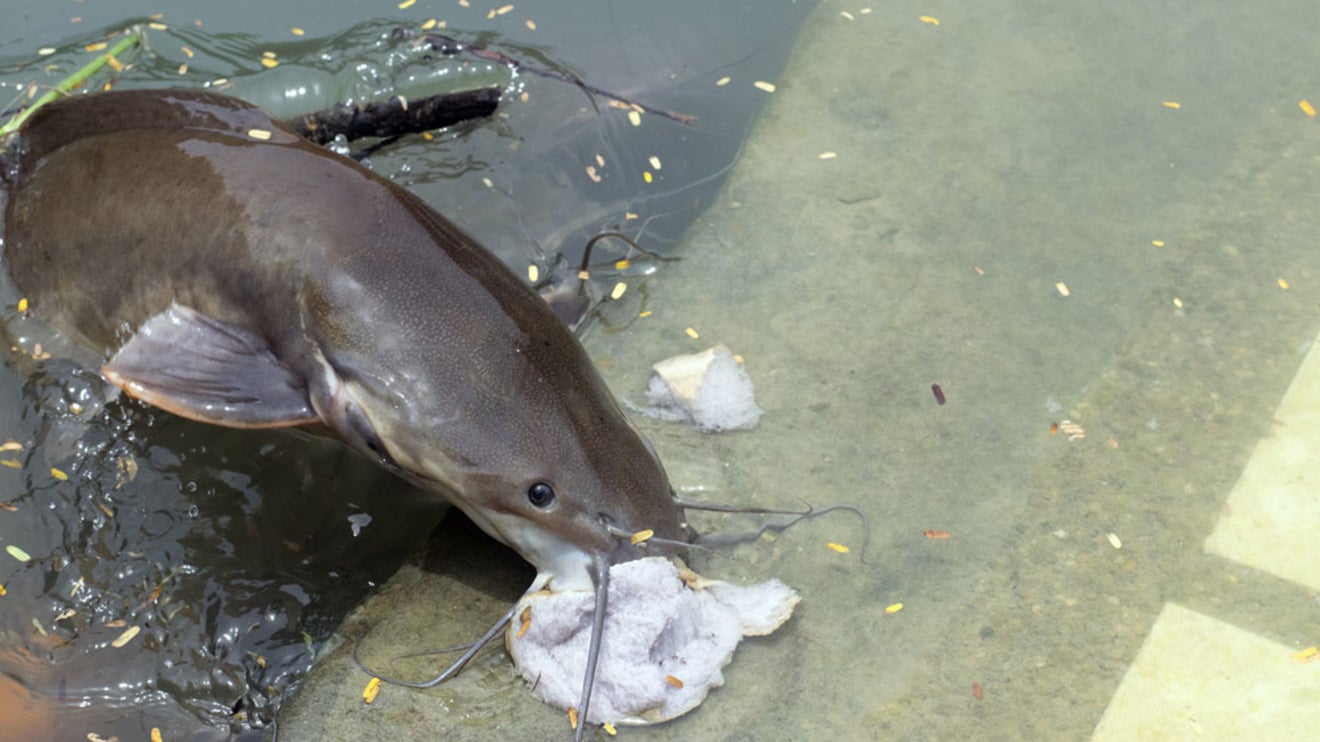 Fish that are herbivores, such as tilapia and catfish, require only vegetarian fish feed and therefore put less strain on the environment than carnivorous fish.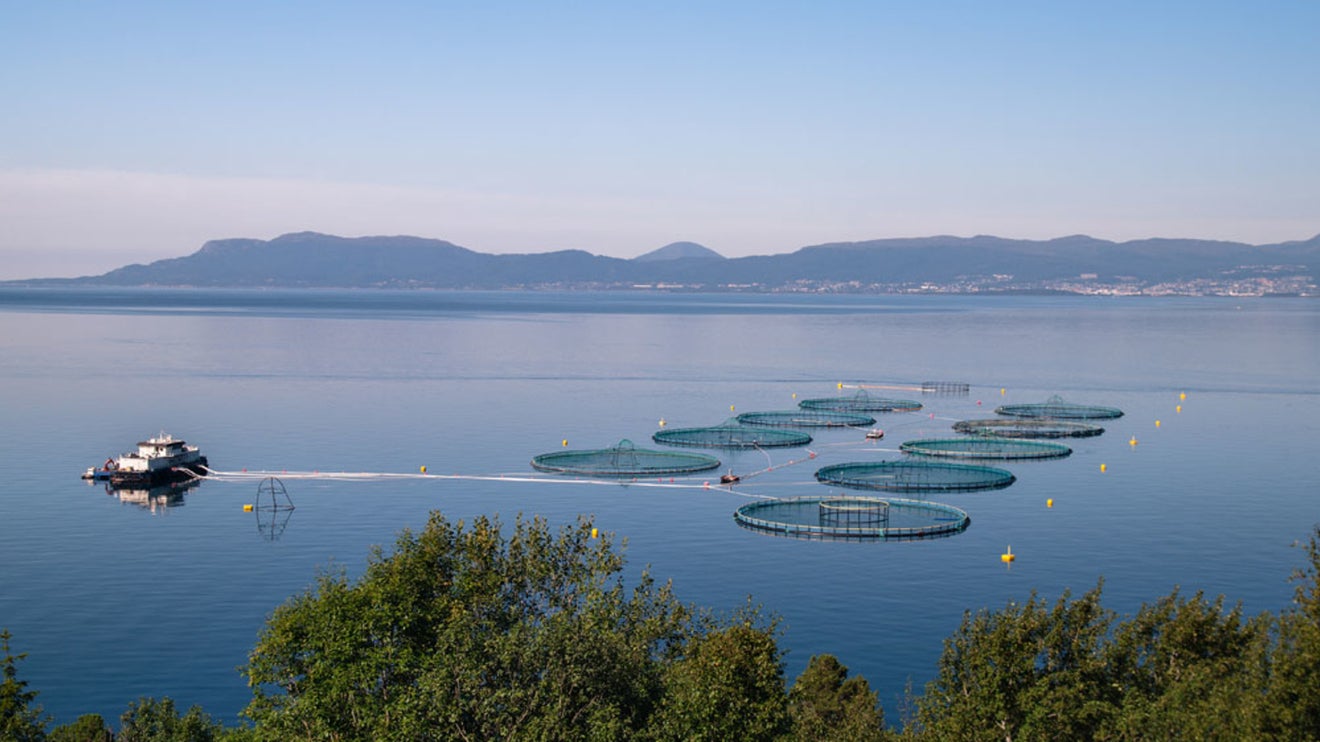 Fish-to-feed ratio is important when looking at sustainability. According to the National Oceanic and Atmospheric Administration, for every 1 pound of salmon produced in salmon farms, 1.2 pounds of fish meal is needed for feed. Fish meal may consist of smaller species of fish that are wild caught. Whether those species are caught in a sustainable manner can be difficult to trace.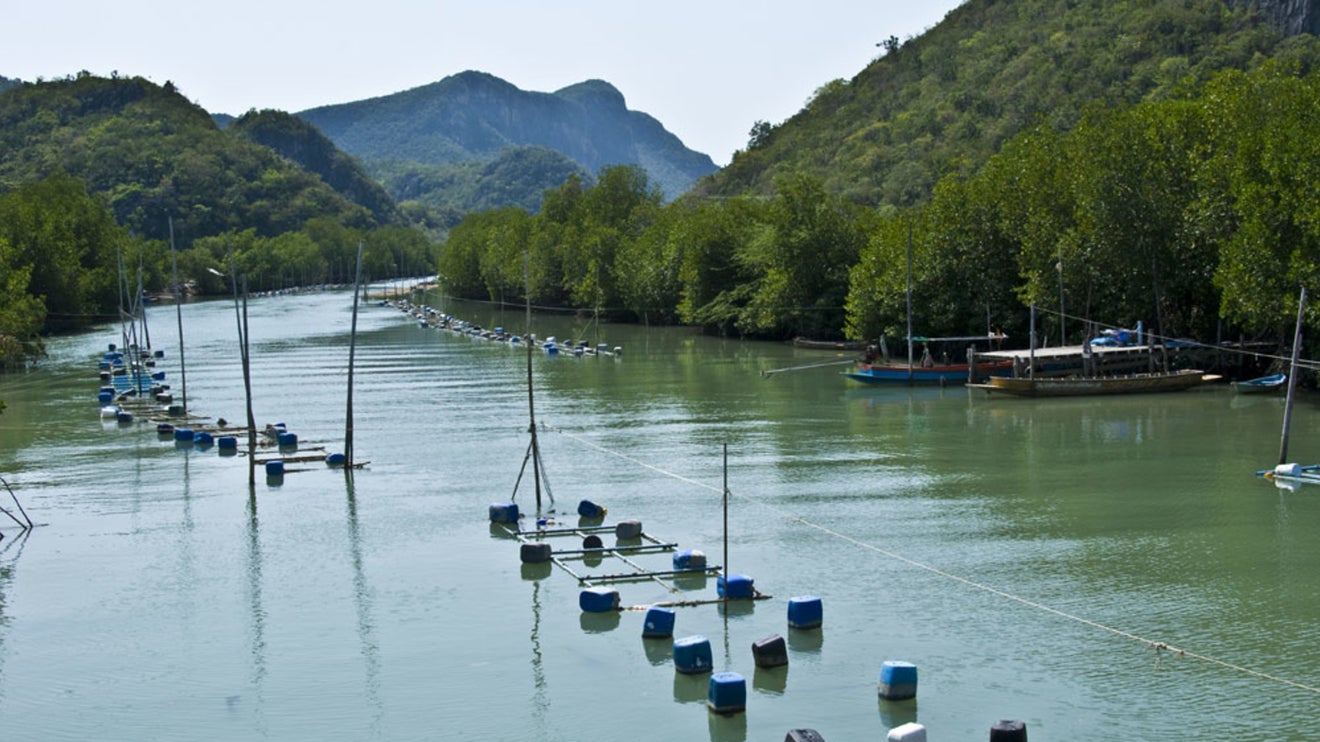 Certain countries around the world have fewer regulations when it comes to aquaculture, which can be detrimental to the environment and laborers. You may have read about the rampant slave labor in Thailand in the shrimp farming industry. Use Seafood Watch to determine which types of farmed seafood you should avoid and which are best choices.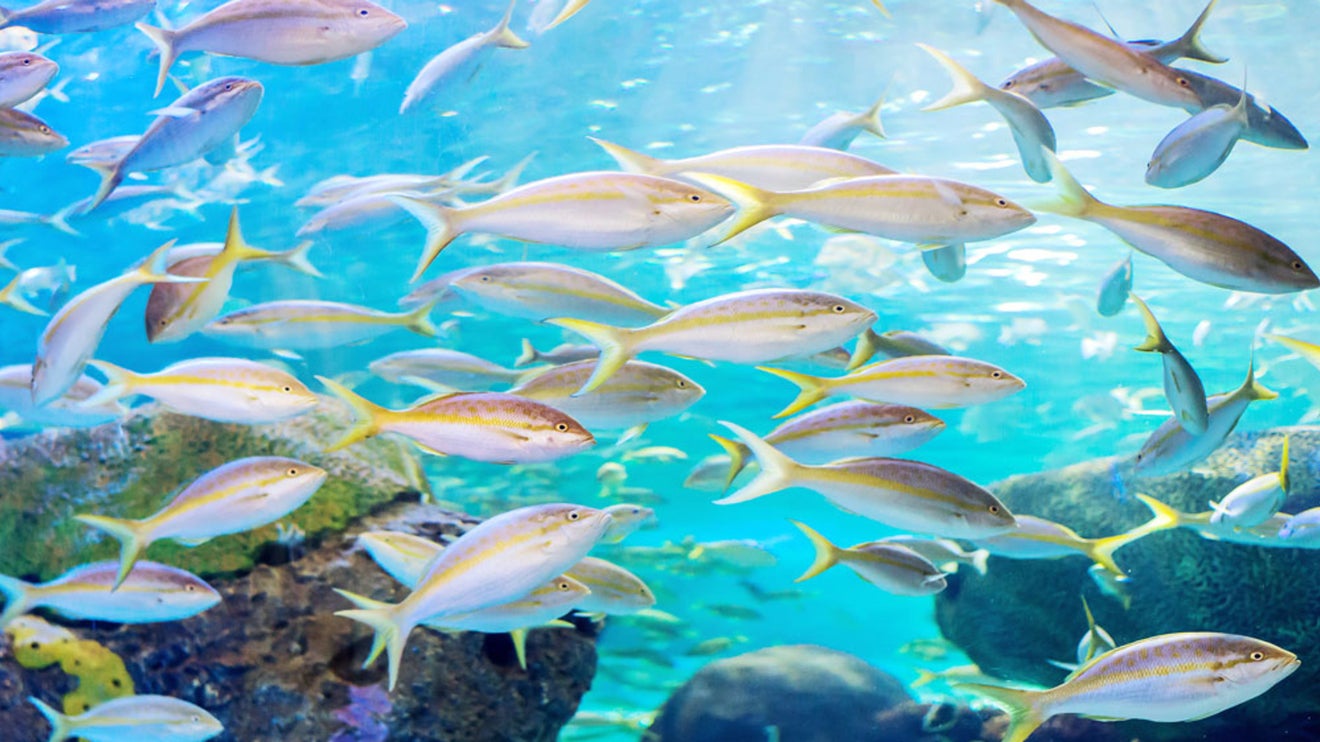 Fun Fact: There are over 30,000 different species of fish in the world.
Touting the Trout
In this video you'll learn:
Ingredient spotlight: butterflied rainbow trout and chermoula
How to make Rainbow Trout with Thyme-Roasted Root Vegetables, Quinoa & Chermoula (see Recipe Manual)
Aquaculture or Farmed Seafood Homework
Before the next lesson:
Prepare the catfish and trout recipes and snap a photo of your finished dish.
R...