Seitan and Vegan Pizza
I've saved the best for last! Now that you've mastered the basics of vegan cooking, you're ready to tackle two recipes that are a bit more difficult—but well worth the effort: seitan and vegan pizza.
Working with Seitan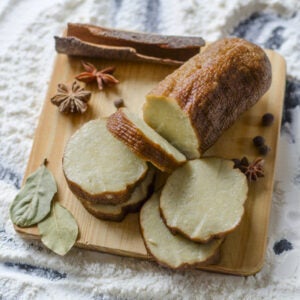 Chinese in origin, seitan is known as the "meat of wheat." It's made of wheat gluten dough (note to those who are gluten-free) that has been cooked in a broth with different types of seasonings. Seitan can be used as an animal product replacement in virtually any dish. You can buy it—which is certainly the easiest route—but if you're game to try your own, let's get started!
Hom...