Bouldering Fundamentals
There are three key components that make for a balanced, well-rounded climber. We'll intro them here and go more in-depth later.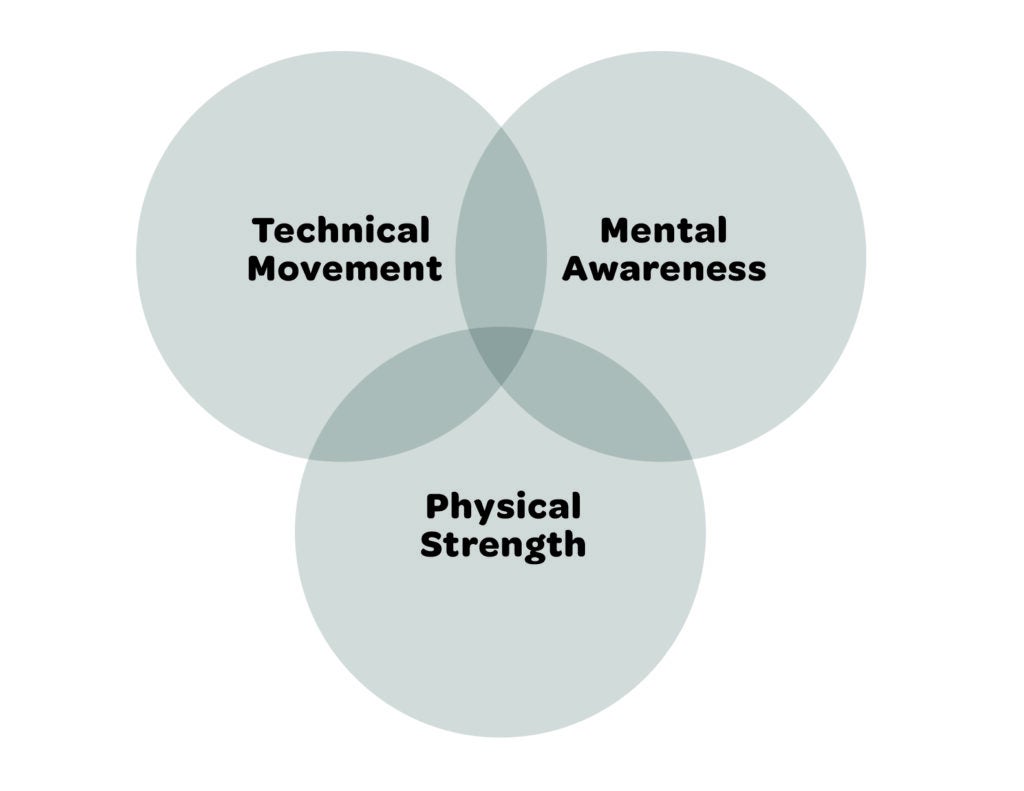 Technical Movement
Technique can be thought of in terms of three key components: balance, speed, and control.
Good balance determines the best body position for any given move. When a sequence feels difficult, you move your feet around and shift your hips until you find a more neutral position—one that's more in balance. This then lets you move your limbs into position for the next move.
Speed is an important part of technique because it encourages effi...